Beautifully reimagined for modern homeowners, this 2-bedroom, 1-bath home presents a fantastic opportunity in a convenient Tacoma neighborhood! This 912-square-foot home was built in 1941 and is brimming with stylish updates, and you even have a spacious fully fenced yard to enjoy! Located at 4801 S D St Tacoma, WA 98408 in the convenient Lincoln District neighborhood, this Tacoma treasure is listed for $300,000. Click here to take the complete 3D tour!
Take a moment to discover this home's 4 must-see highlights: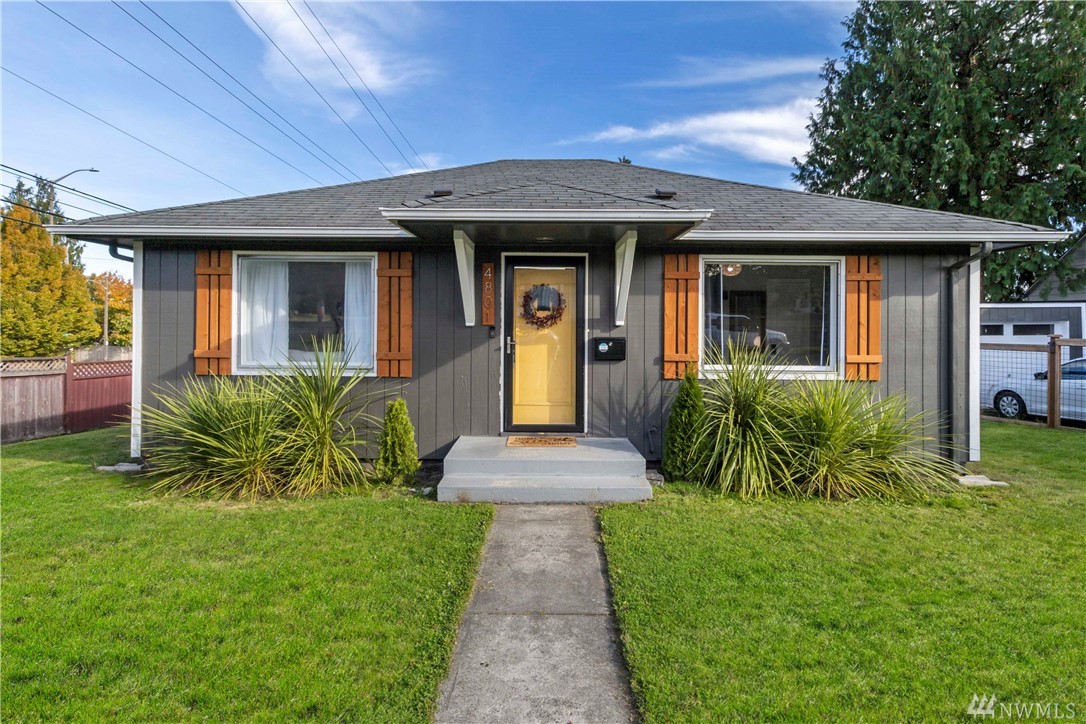 1. Excellent Tacoma location. 
At 4801 S D St Tacoma, WA 98408, you're nestled in a residential setting, yet city amenities are easily within reach. Pacific Ave is only 0.5 miles away, making it easy to access bus lines, get around the area, and head straight into the heart of Downtown Tacoma! South 38th Street is less than 1 mile away, and here you have access to grocery stores, dining, and more. This location is especially excellent for commuters—the Tacoma Dome Station is a short 5-minute drive away (and an 18-minute bus ride away), and here you can park and ride the bus or Sounder Train all the way to Seattle.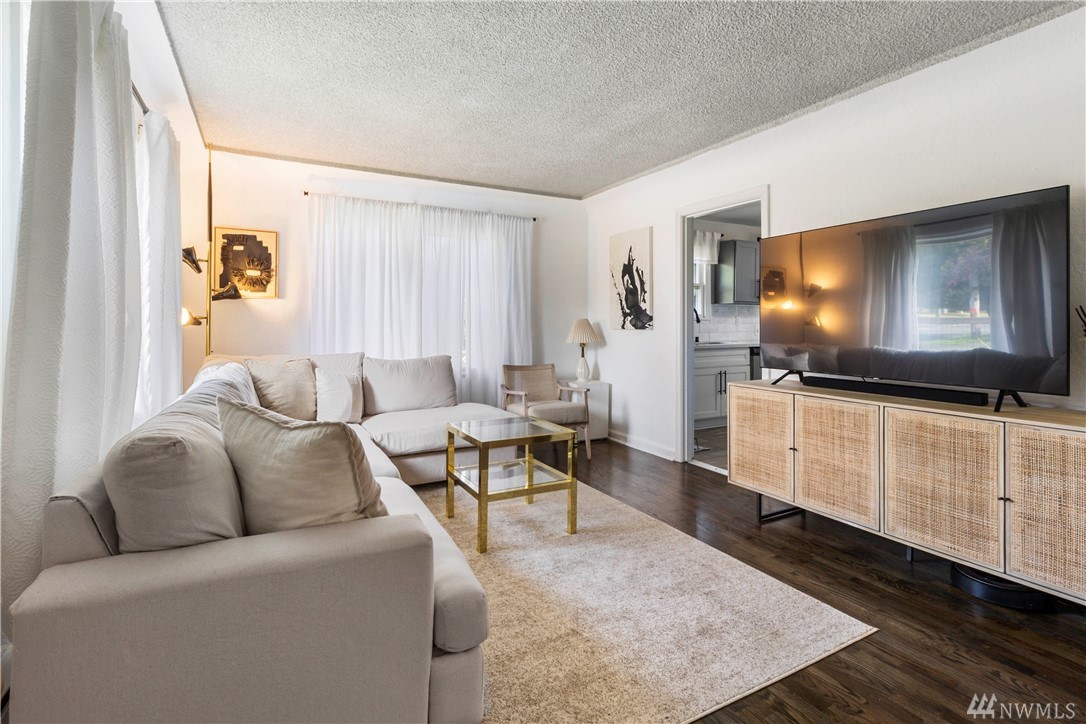 2. Smart updates make it easy to move right in! 
This gem is brimming with thoughtful updates that include a handsome new front fence, newer appliances, cabinets, and a renewed bathroom. And that's just the beginning—click here to take the complete 3D tour of this home to explore each square foot of beautifully maintained and upgraded space!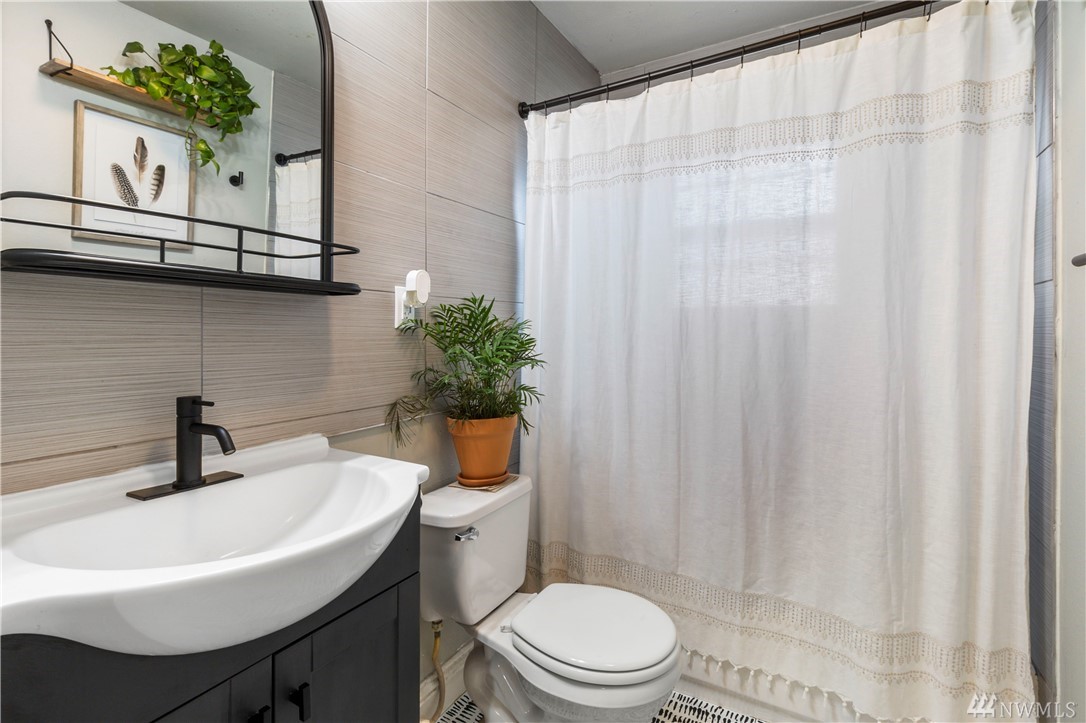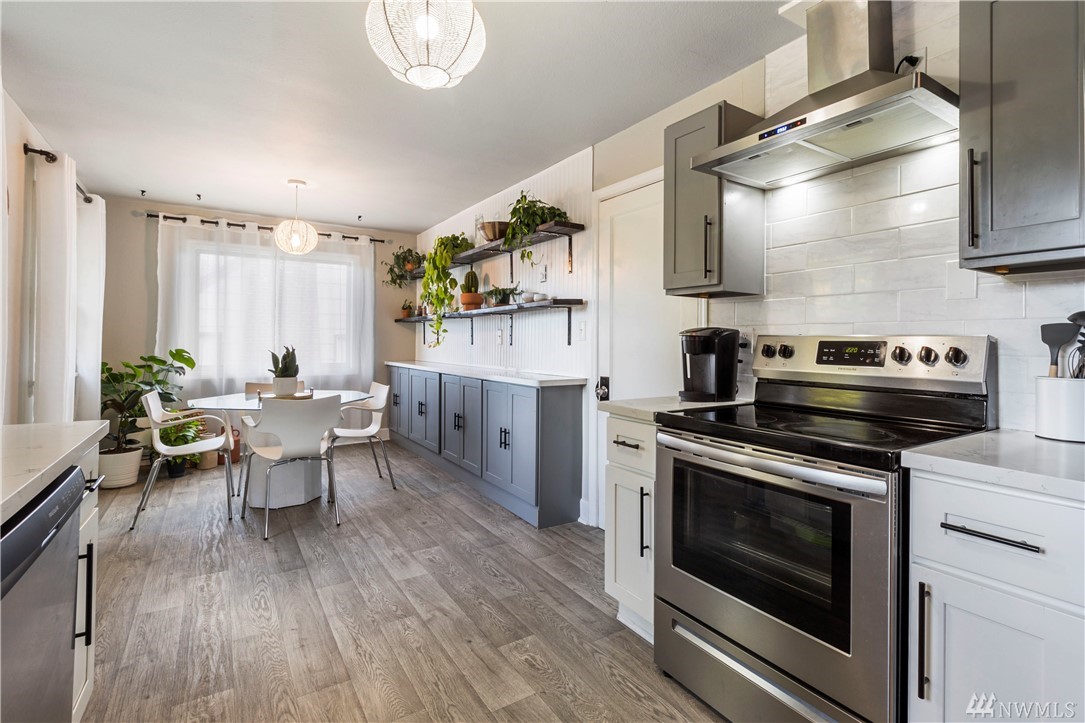 3. Gorgeous kitchen and dining area. 
This home's kitchen shows off an on-trend aesthetic that's straight from the glossy pages of a home decor magazine! Chic white and gray cabinets rest side by side and even continue into the dining area for extra storage. Sleek appliances promise efficiency, large counters make it easy to spread out while you whip up dinner, and a crisp backsplash just adds to the light and bright feel of it all. Eye-catching light fixtures hang overhead in both the kitchen and dining area, tying the space together even more. And just wait until you see the charming open shelving in the dining area—you can display your plant collection, show off treasured keepsakes, organize your books here, and more!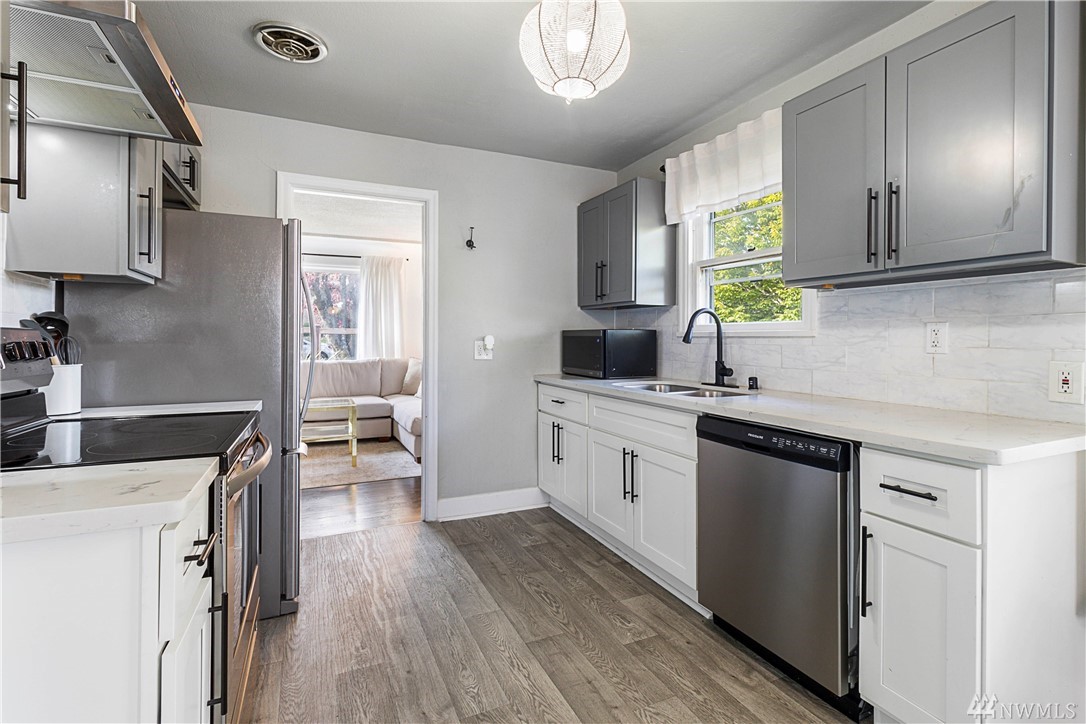 4. Spacious fully fenced yard is brimming with possibility. 
This property offers fenced-in outdoor space that's perfect for letting pets and little ones wander with peace of mind. Enjoy having an outdoor getaway where you can take in the fresh air and bask in the sunshine! You can keep things simple and low-maintenance, or put your green thumb to work planting your favorite blossoms or even building raised garden beds for cultivating fresh fruits and veggies. Additionally, a detached garage offers extra space and you also have extra parking.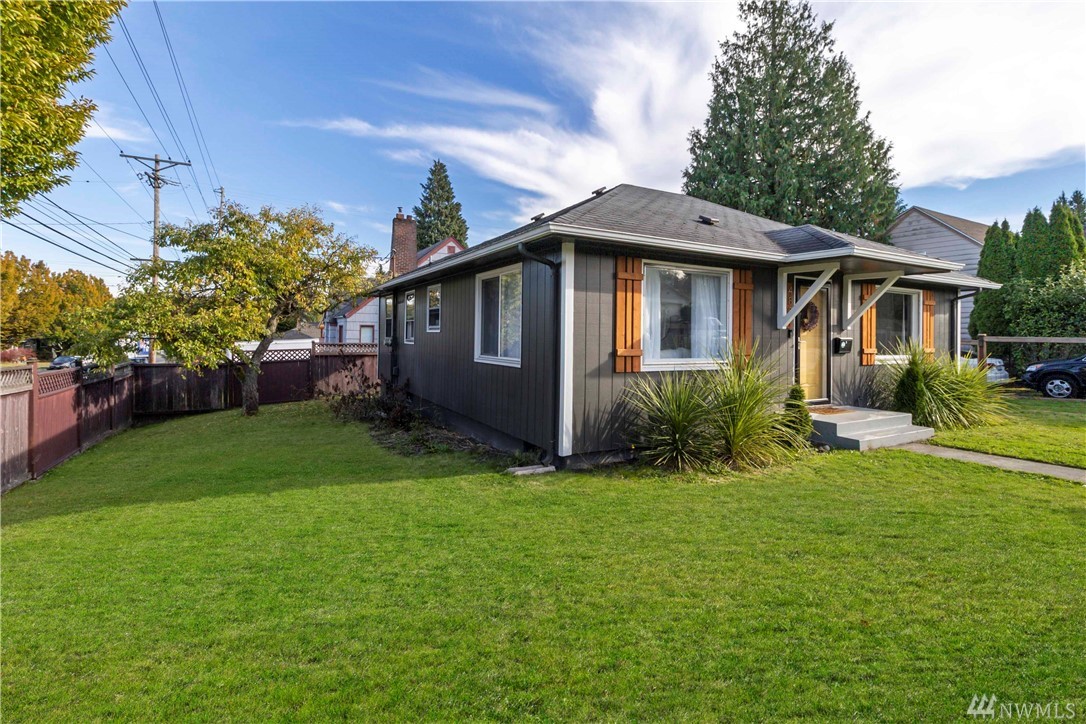 Interested in learning more? Click here to view the full listing! You can also contact REALTOR® Vic Jones online here or give him a call/text at (253) 223-4103!